Introduction
CANARY
Japanese
撃たれて死ね。
印画紙が証拠品となる。プリントされた像は生ものであるかのごとく臭気を帯び、目の前にたちあらわれた。この世の時間軸が写真側にあるとすれば、私は全くその圏外にいて、"現在"という宙ぶらりんでつかむことができない不確かなものから逃れようと、その確かに存在する軸への手がかりを必死に探す。
私という死に向かう、流れる時間そのものに対し、止まった時を作る行為は祈りに似て、自己と対立する存在への強い欲望、執着の線上にイメージは成り立つ。
撮影の際、偶然を引き起こす仕掛けを自ら作り込み、なおかつ自分が意識的に持つビジョンのコントロールを失うべく、予測不可能にカメラに撃たれることを待っている。写真を撮る『shoot』=撃つ、殺す行為だとしたら、それは逆に撃たれる意味であり、殺す行為で蘇生してしまう時間がある。被写体や光景との出会いの段階、またはそれ以前で既に写真をみている。撮影以前に存在する時間が圏外にある私を撃ち、蘇生する。
身体は媒体でしかない、カナリアを腹の中で飼っていた。
写真によって生け贄にされた人物や風景が、あの世に捧げたものを見よ。
Be shot and Die.
The photographic paper is the evidence. The image printed on it hand a smell, like something still fresh, as it appeared before my eyes. If the time axis of this world exists inside the photograph, then I am standing completely outside of it, and in order to escape from the uncertainty of the "present," which is both indecisive and elusive, I search desperately for some clue of an axis that definitely exists.
Time moves forward towards my death, and the act of creating a moment of stationary time, as opposed to passing time, is something akin to prayer; the image establishes itself in line with a strong desire for and attachment to the existence of something opposed to self.
When photographing, I create a device to produce chance events, waiting to be shot by the camera at a moment that is impossible to predict in order to lose any control over the images I may intentionally hold. The verb" shoot" is used to describe the action of taking a photograph, but the same word is also used to mean" kill," therefore, to be shot is to be resurrected through the action of killing. I can already visualize the finished photograph when I first encounter the subject or scene, or even before that. The time that exists before the photograph is taken, shoots me when I stand outside, and restores me to life.
The body is simply a medium, I kept a canary inside my stomach.
Look upon people or scenery that have been sacrificed through photography as offerings to the next world.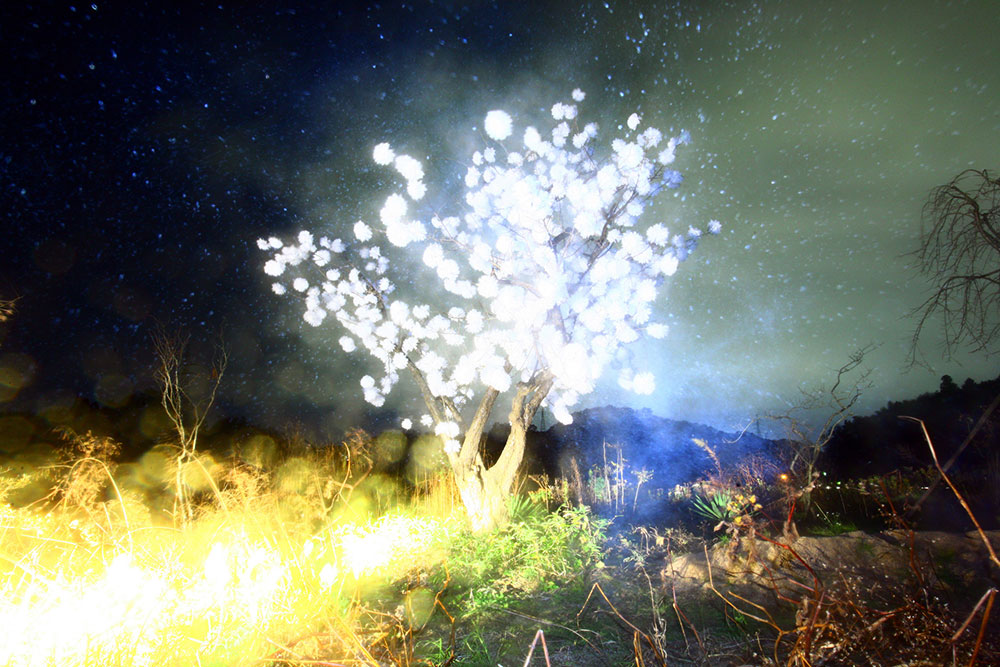 Wedding Veil / 角隠し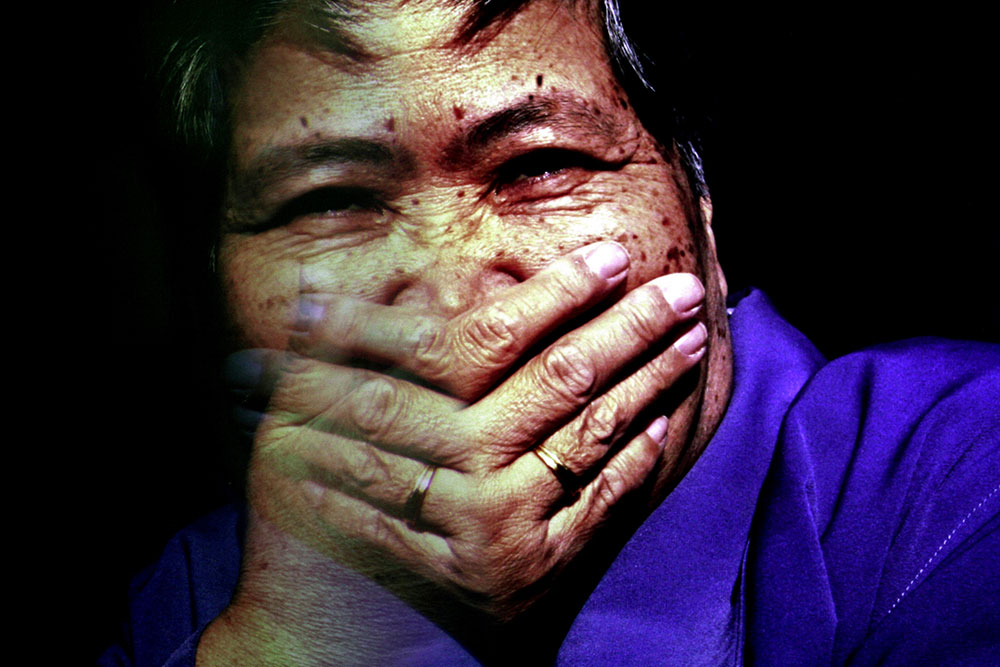 Canary / カナリア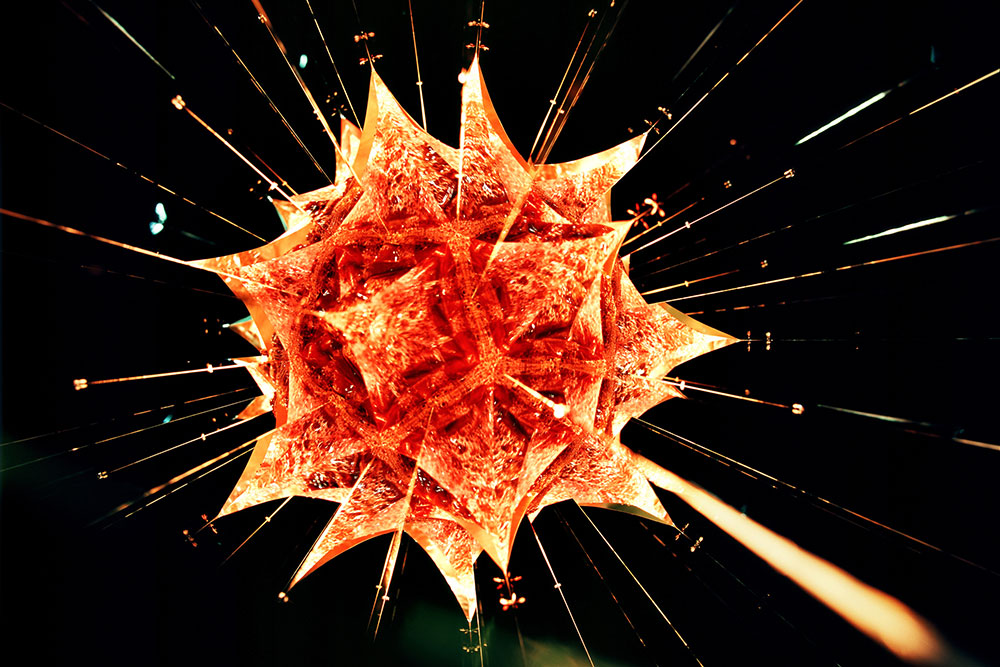 Perfect world / パフェクトワールド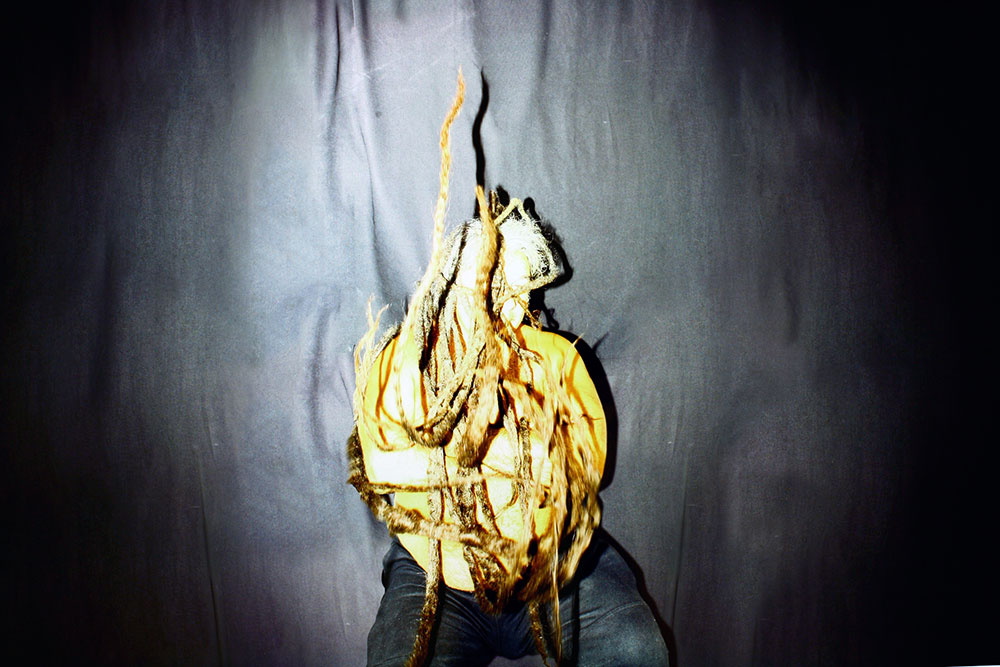 Djon´s Heart / ディジョンの蛇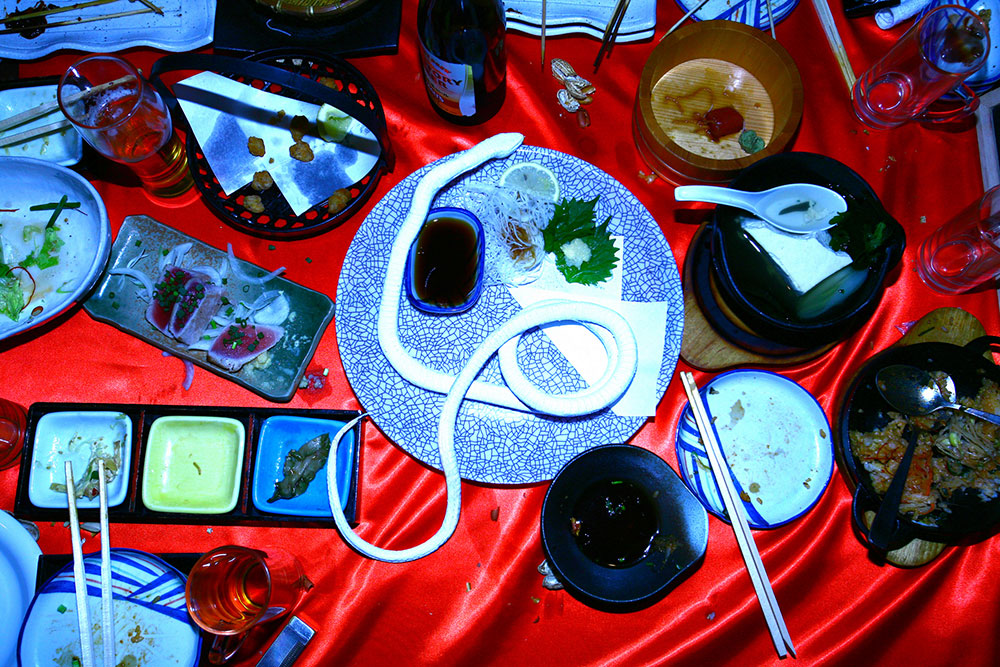 Banquet / 白蛇の姿焼き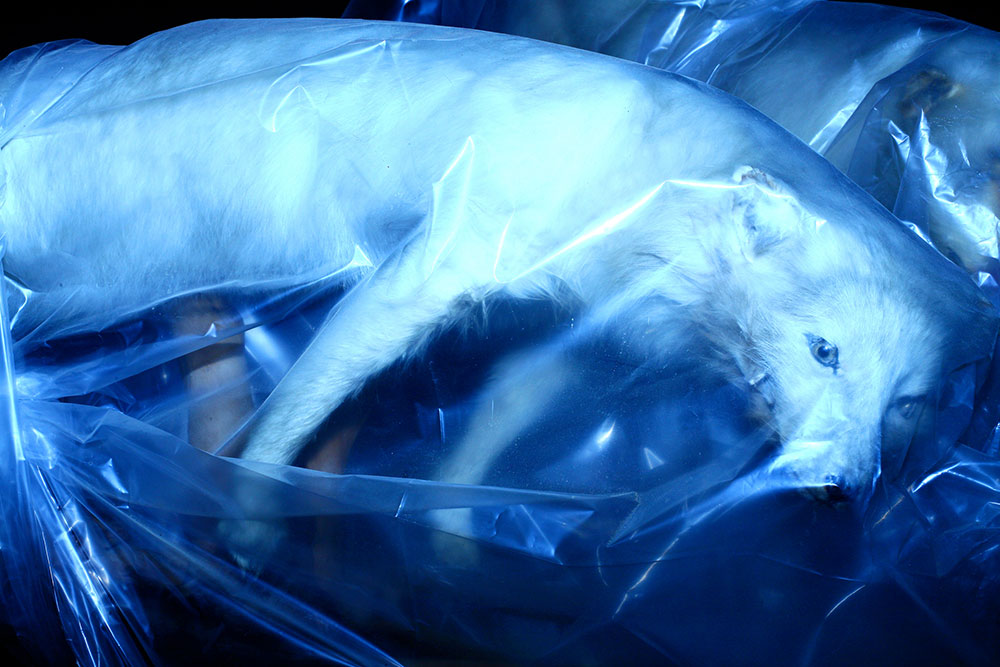 Gift / 野生の王国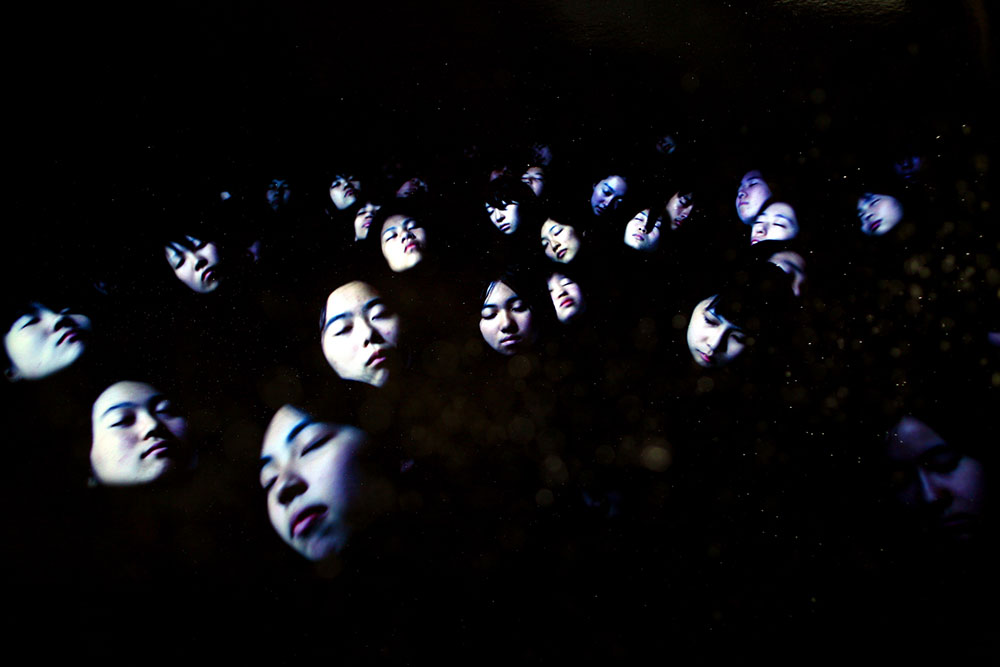 Seventeen Pulses / 17の脈拍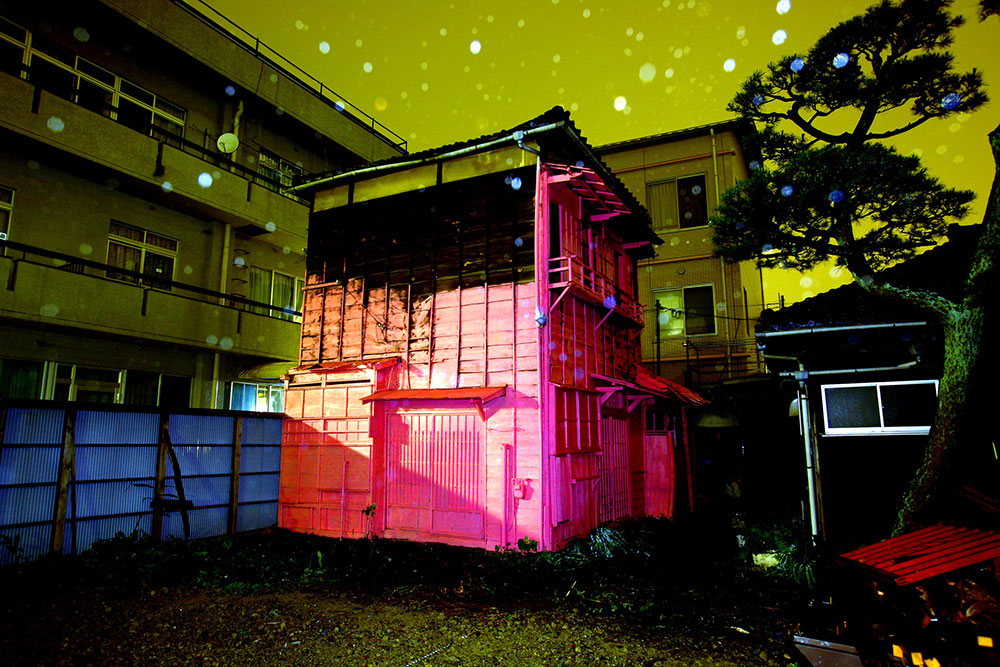 Pink House / ピンクハウス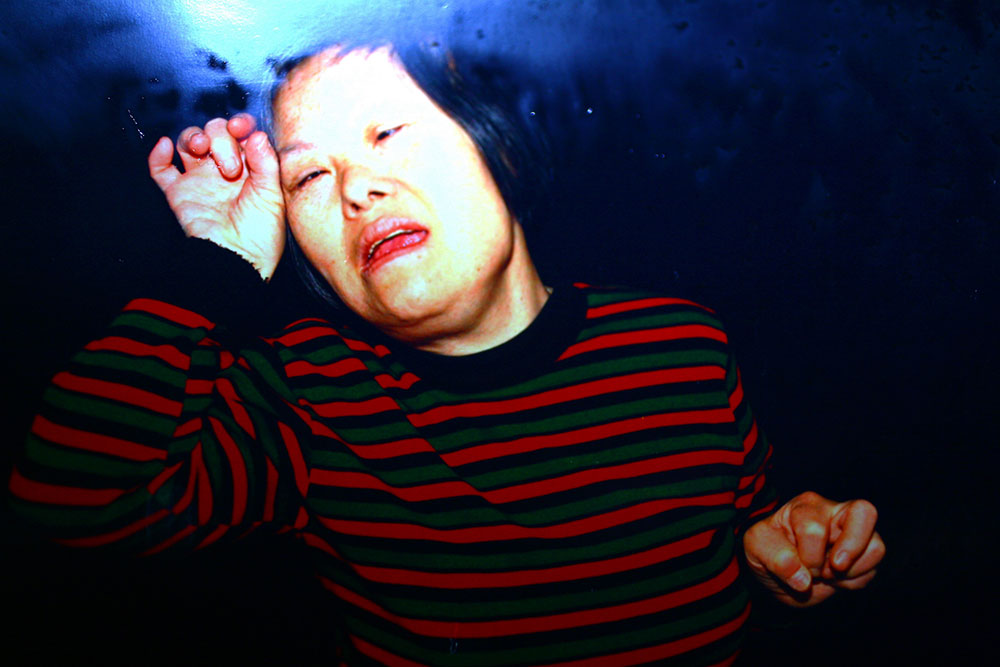 Tatsuko / 黒猫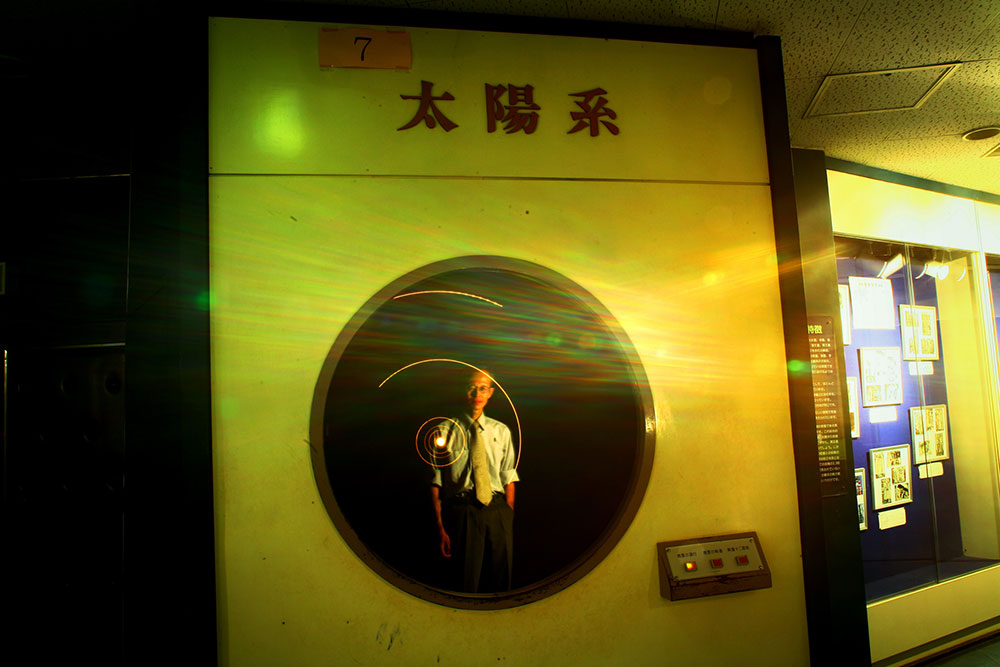 Disappearing Pluto / 消える冥王星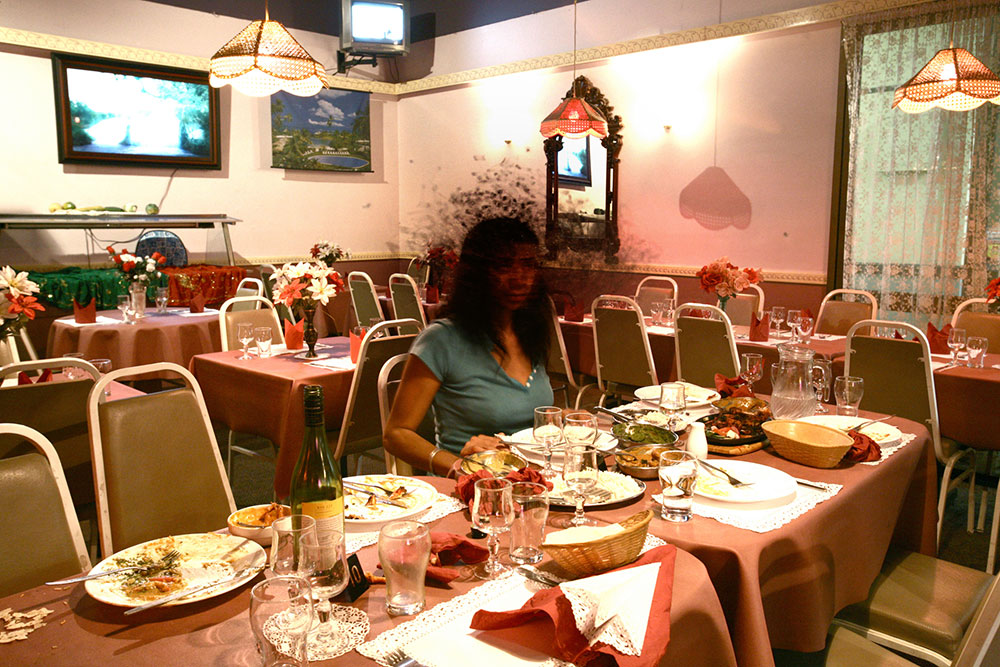 Restaurant Surtaj / レストラン・スタージ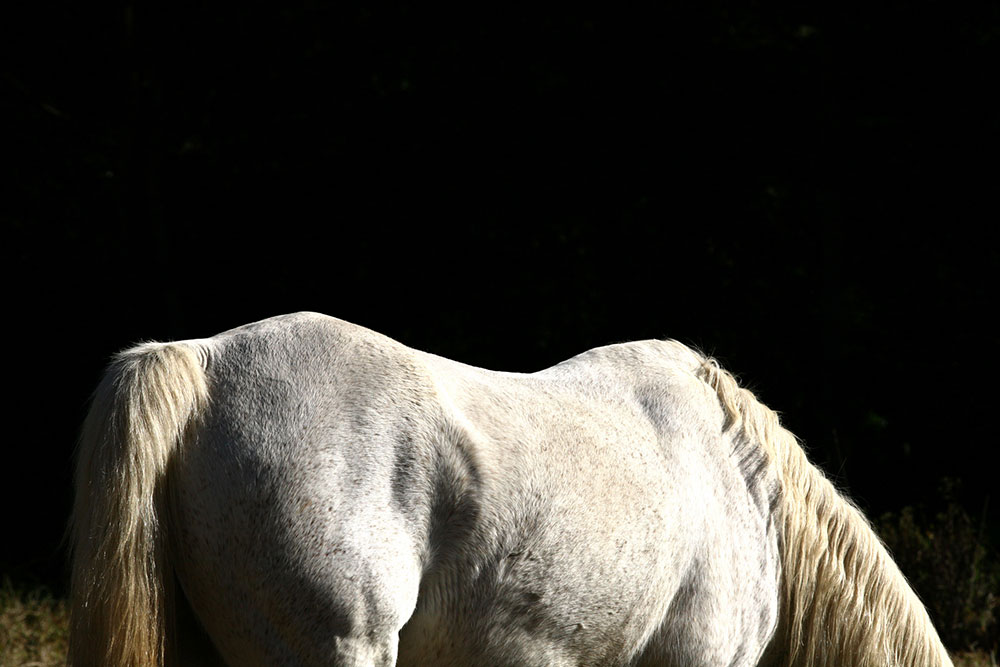 White Mountain / ホワイトマウンテン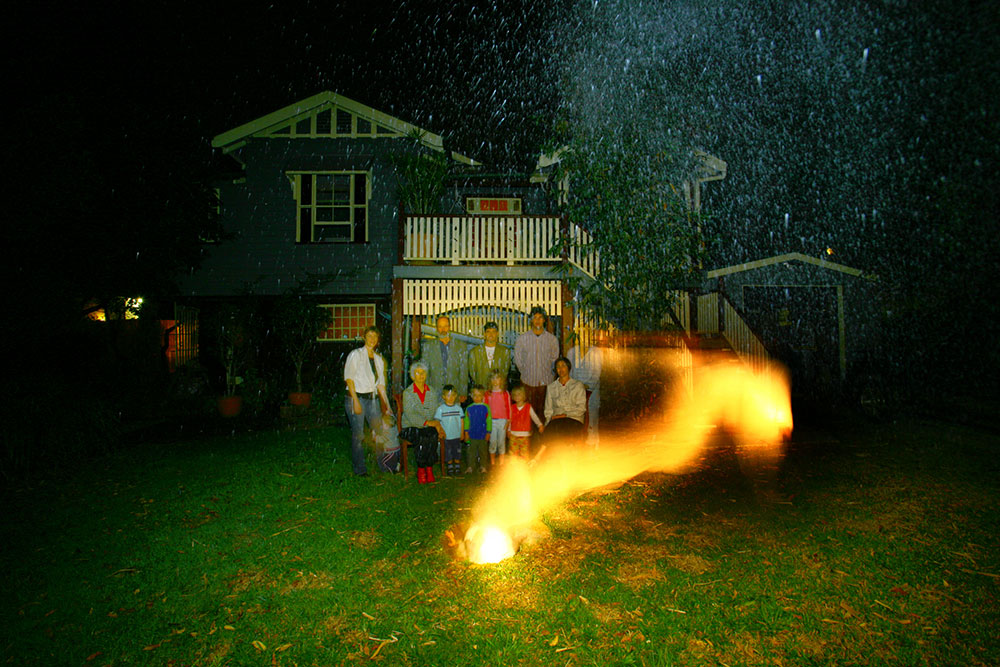 Hanna going back into the hole / 庭の穴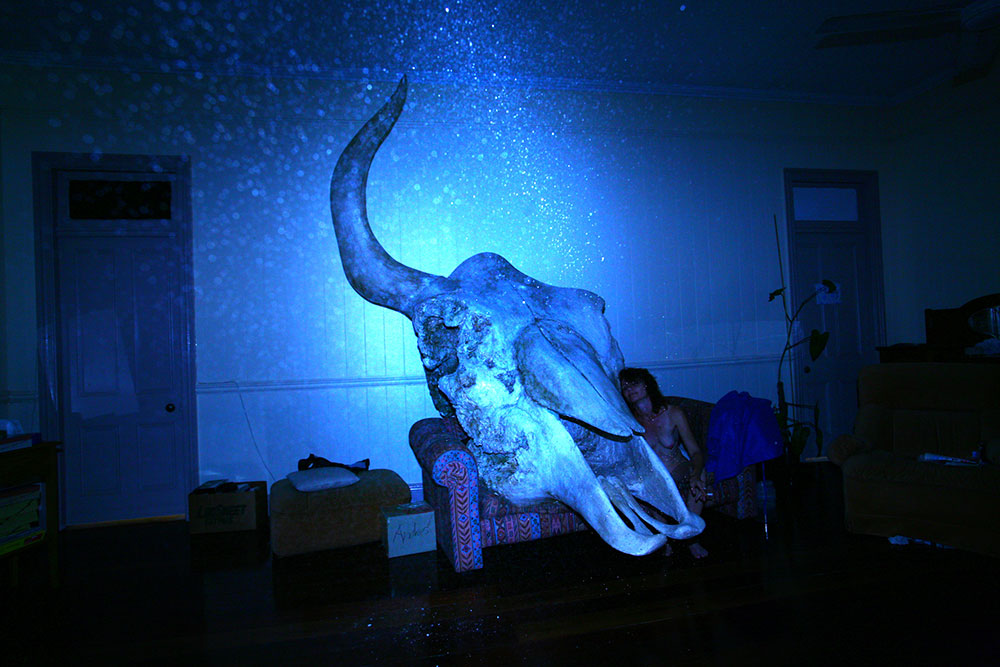 Out of Eden / アウトオブエデン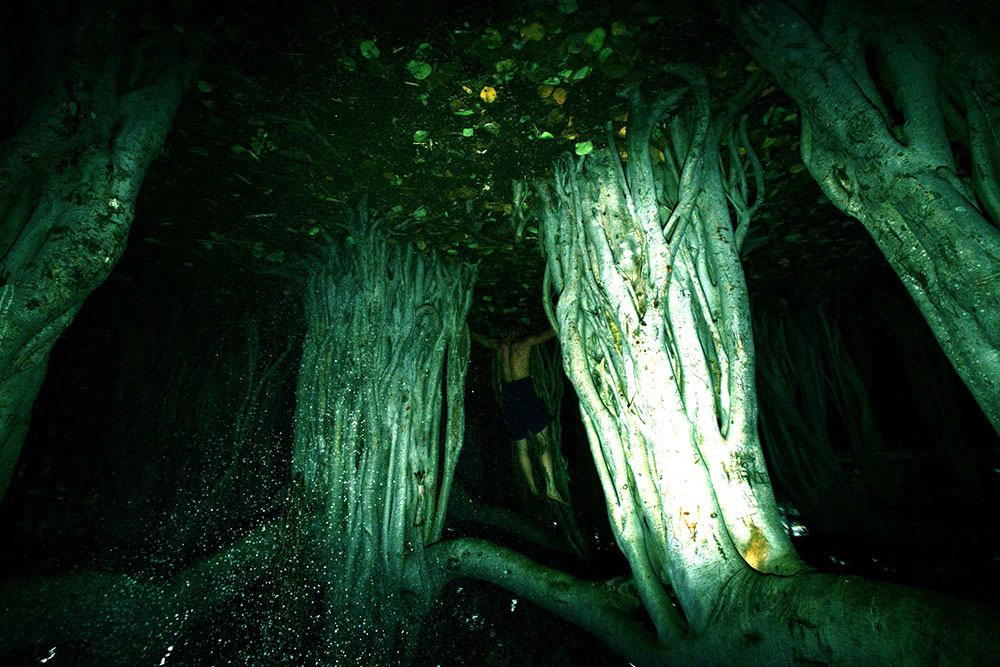 Forest of Figs / フィグの森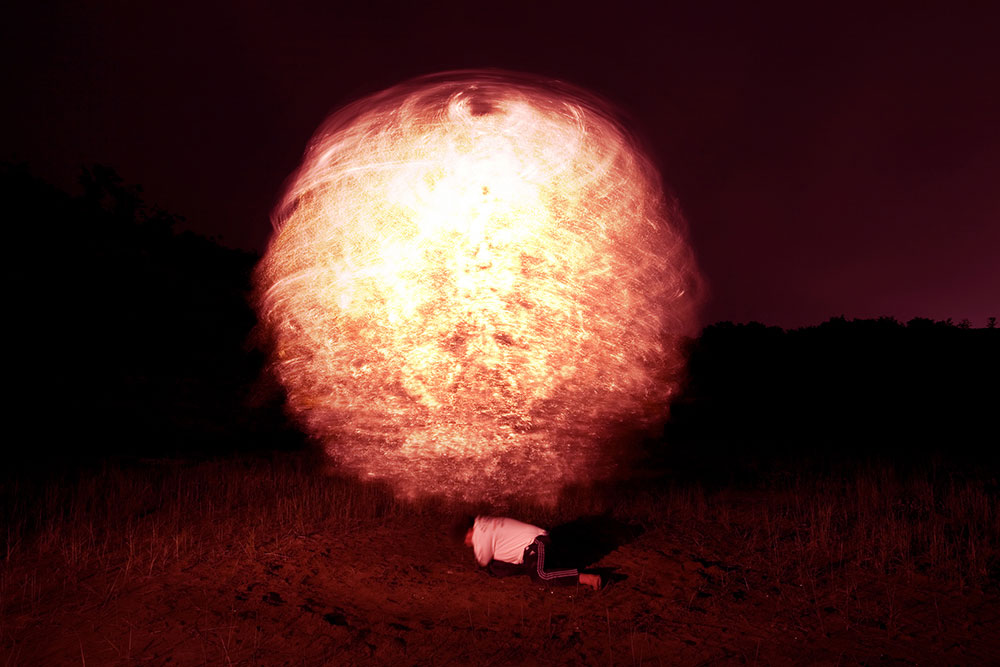 Carrying the Sun / 太陽を抱えて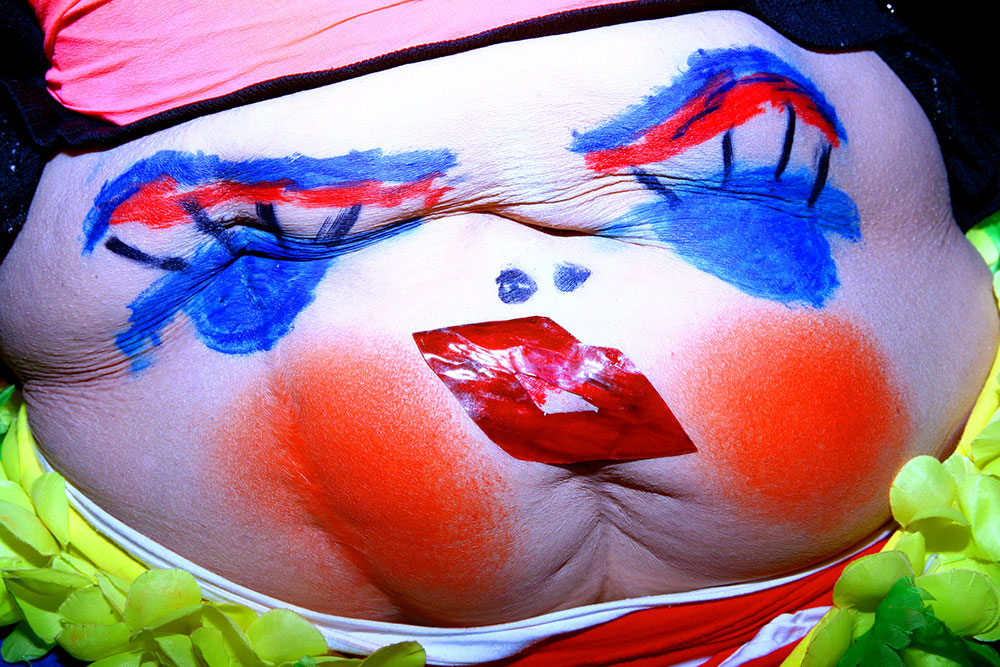 Stomach / 腹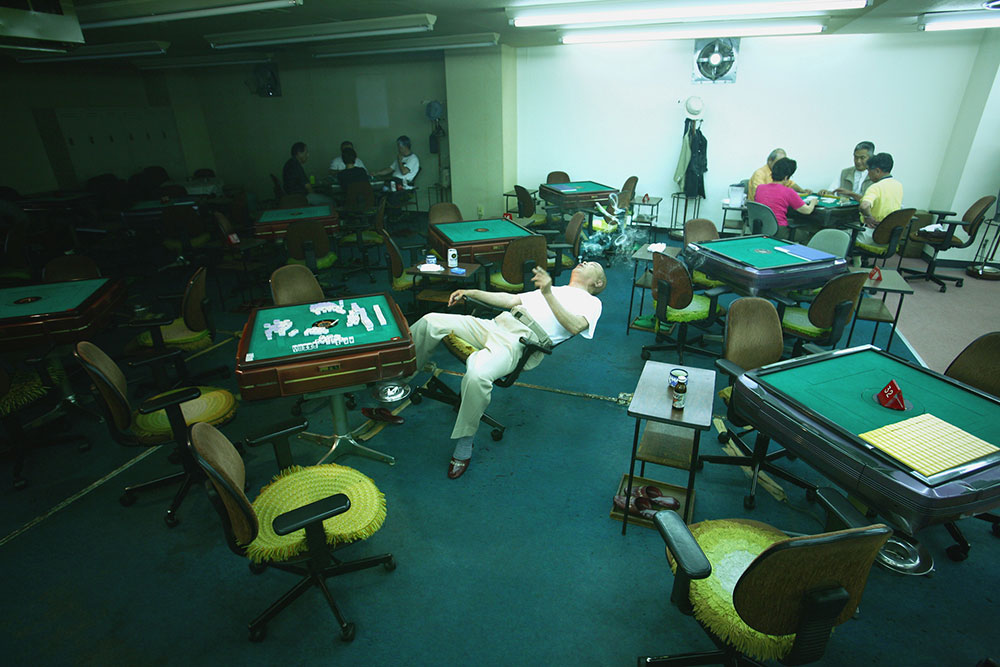 Bon Bon Hall / ボンボン会館
Purple Mountain Housing / 紫山団地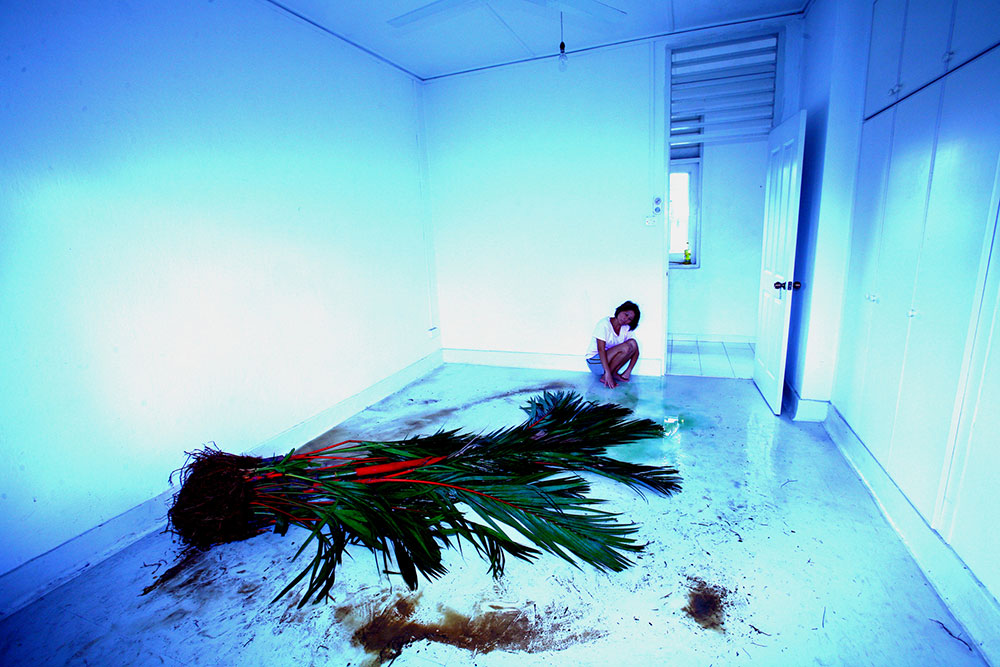 Rita / リタ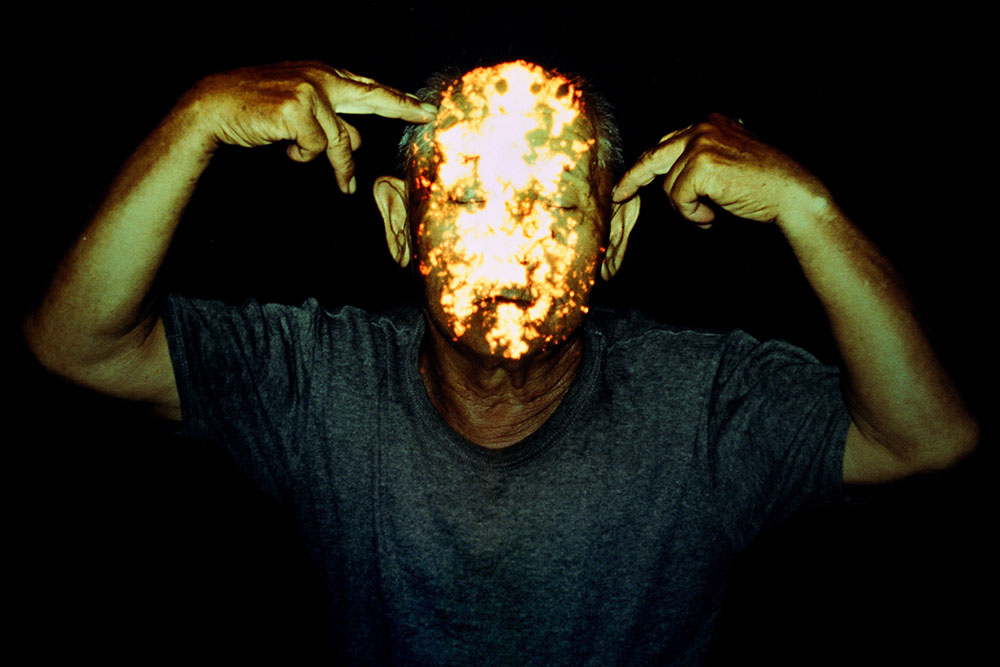 Remember that? / 覚えているか?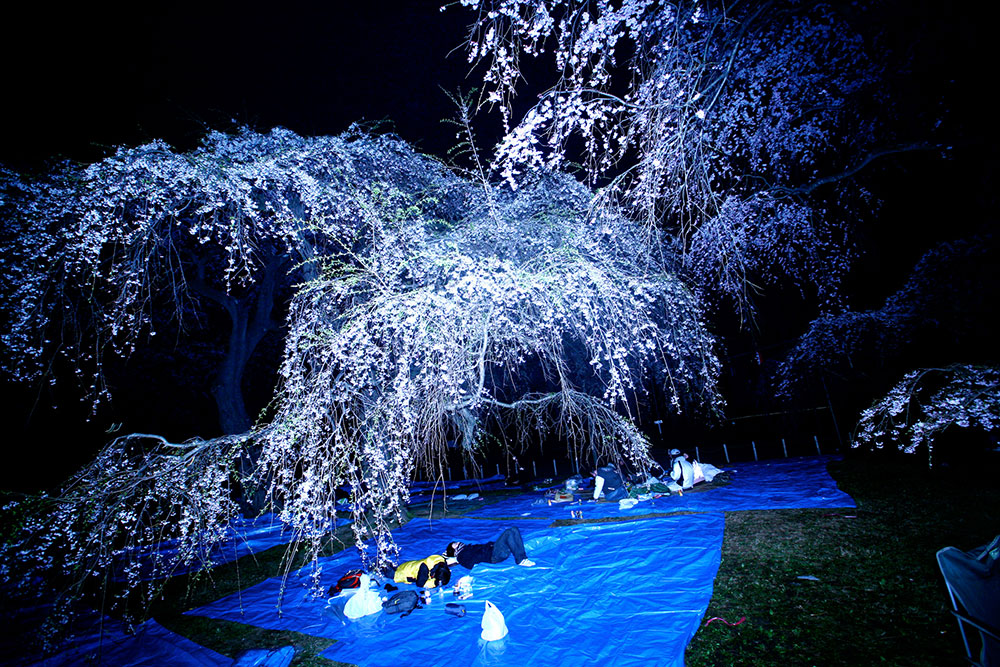 Blue Spring / 青の祭典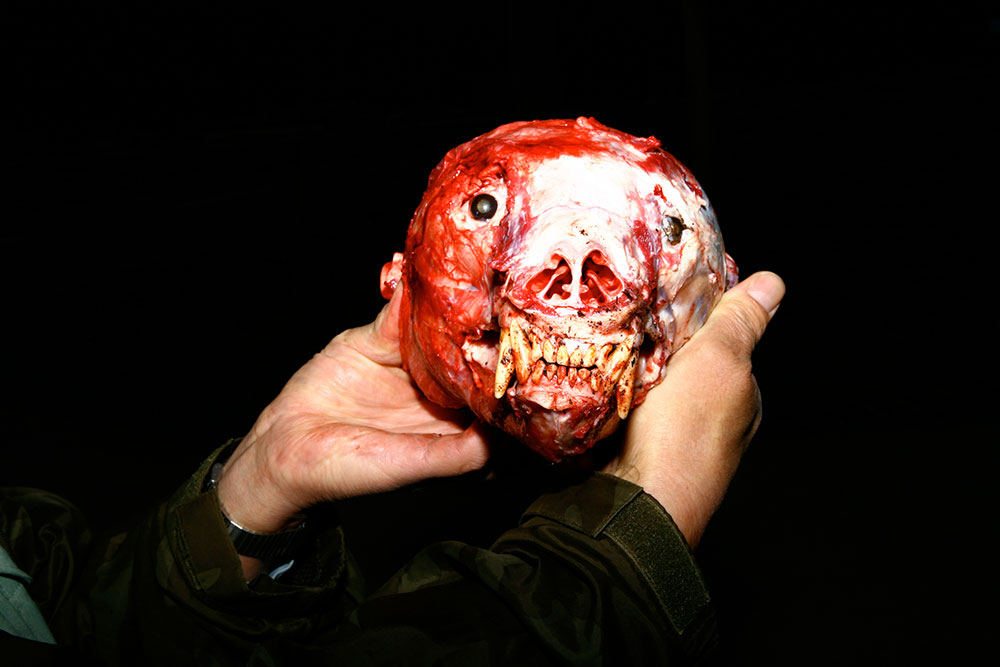 Crown / 頭
Flower Hole / 花穴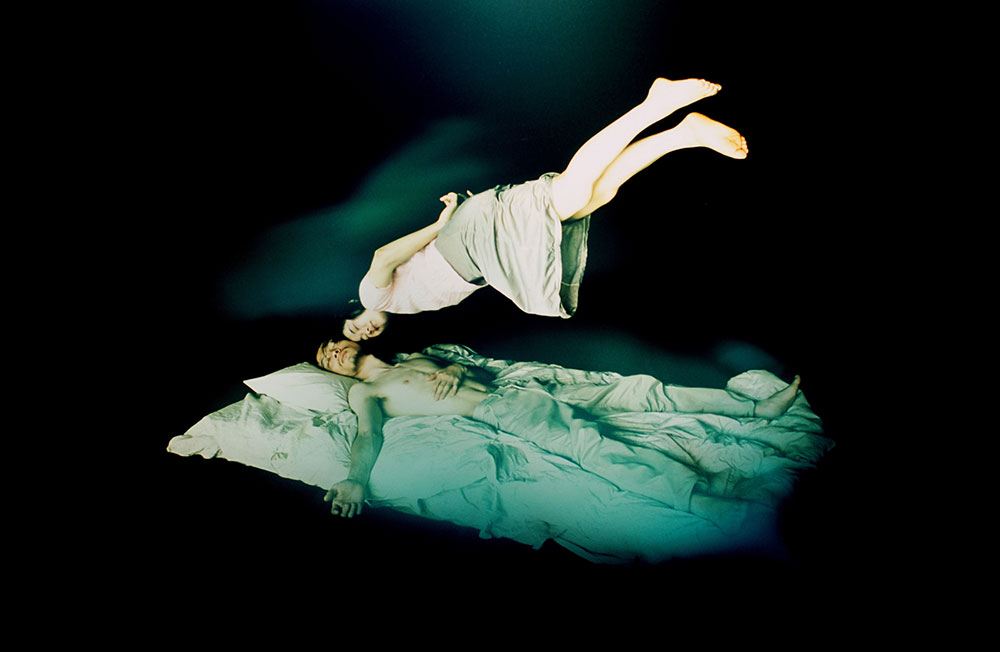 Chiako / 千愛子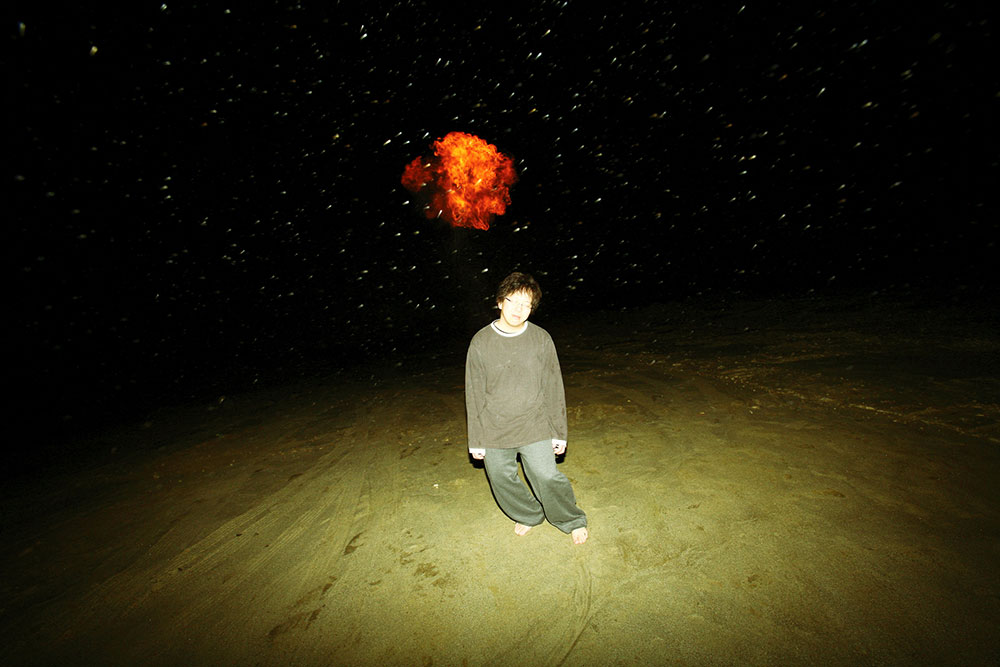 Yusuke's Cloud / 祐介の雲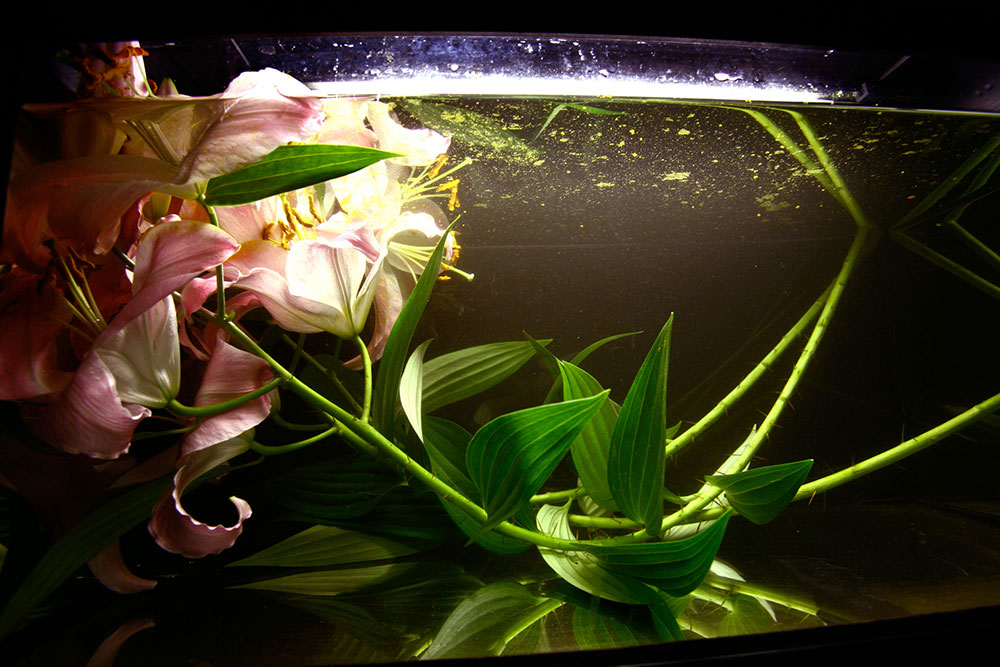 Angry Lily / 怒った百合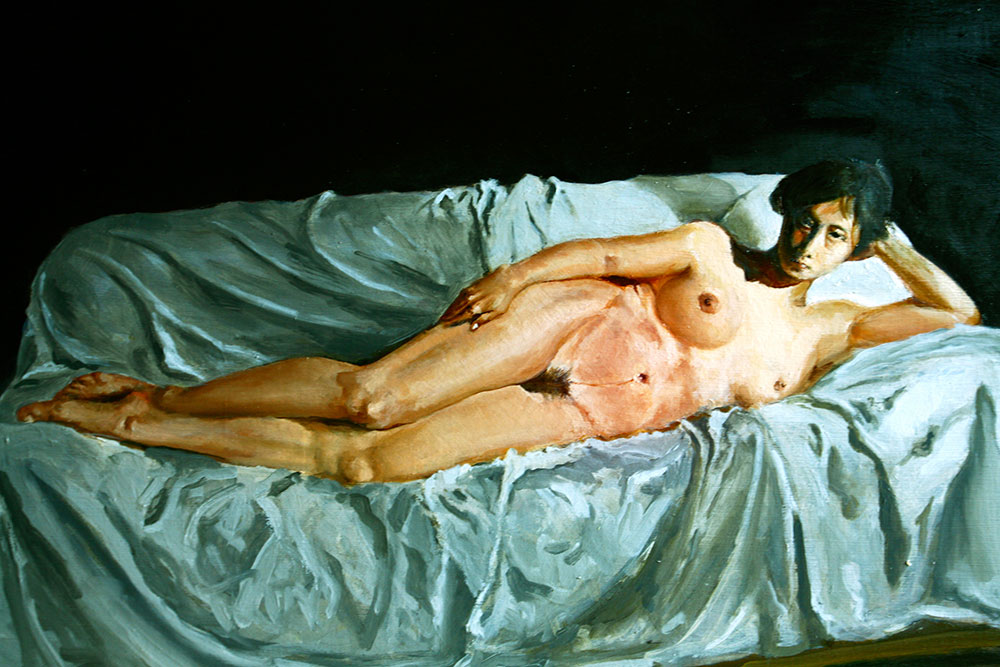 Premonition Dream / 予知夢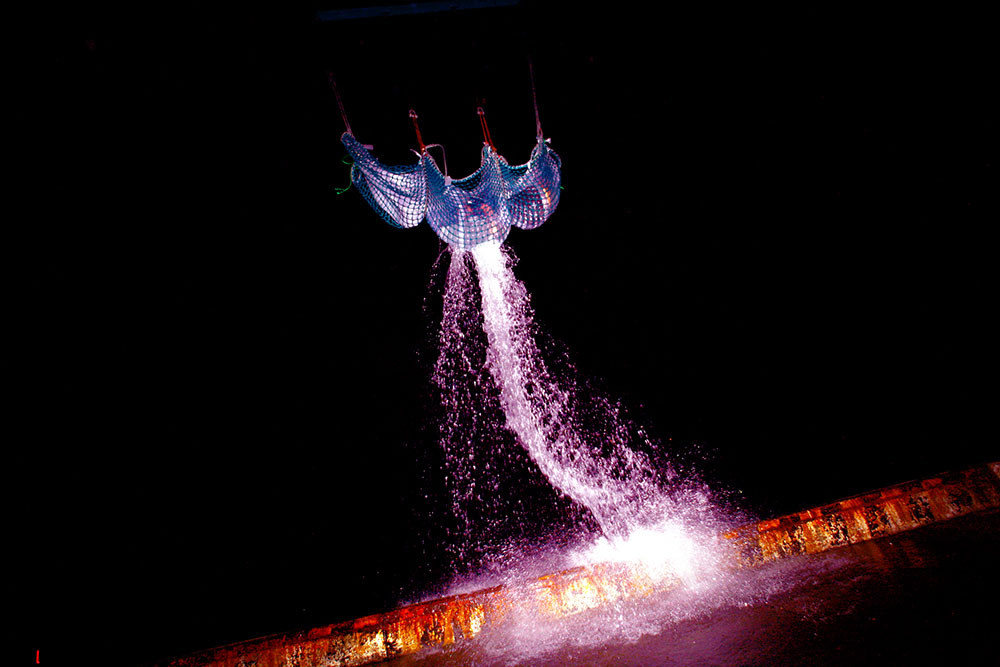 Jonah tore open the stomach / ヨナは腹を割いた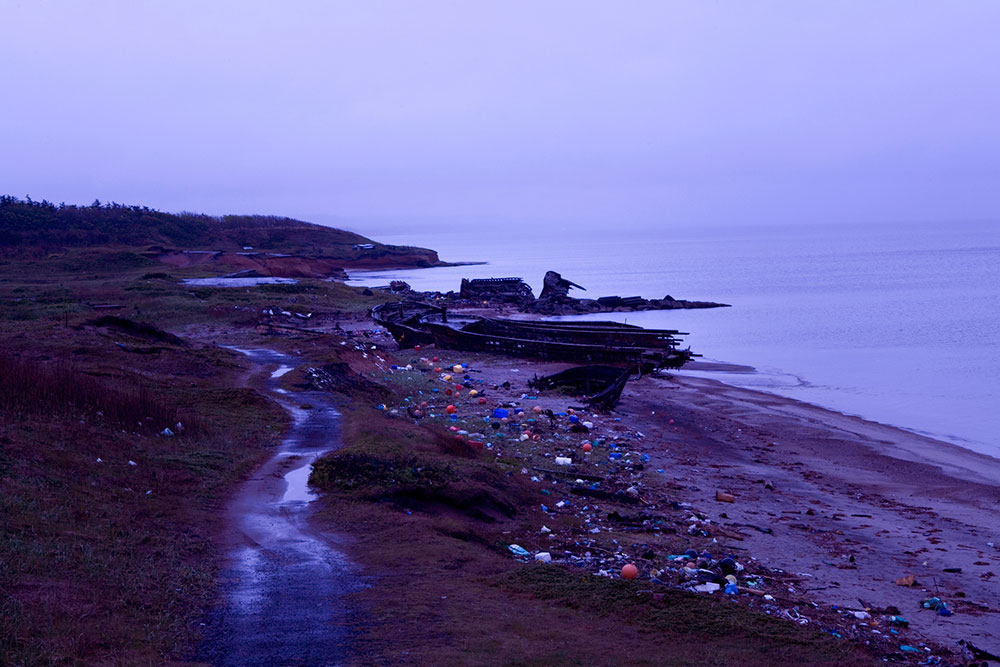 Stranding Record / ストランディング・レコード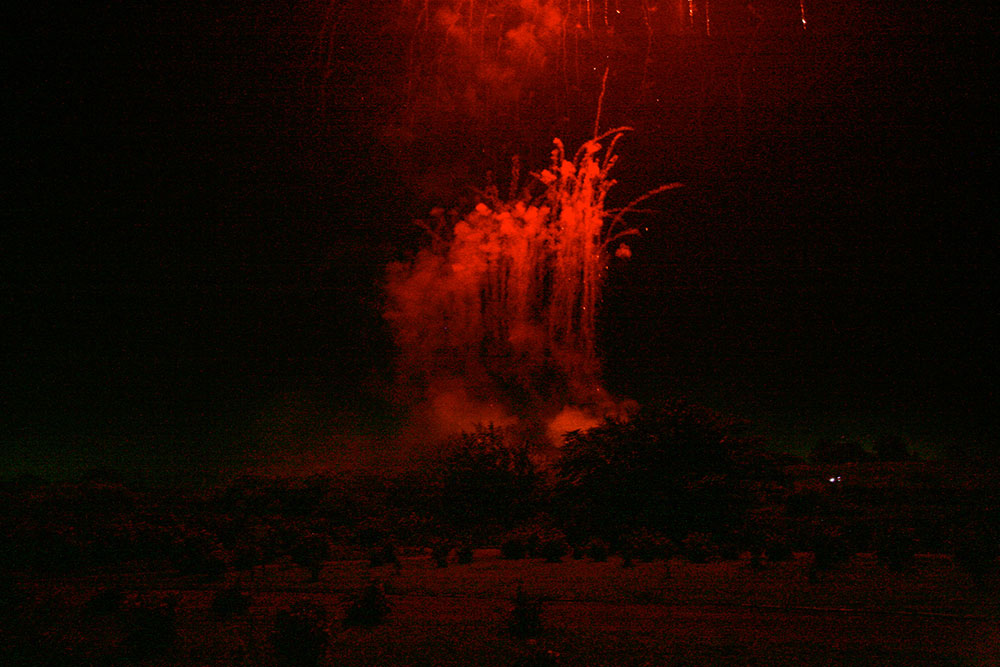 Red Column / 赤い河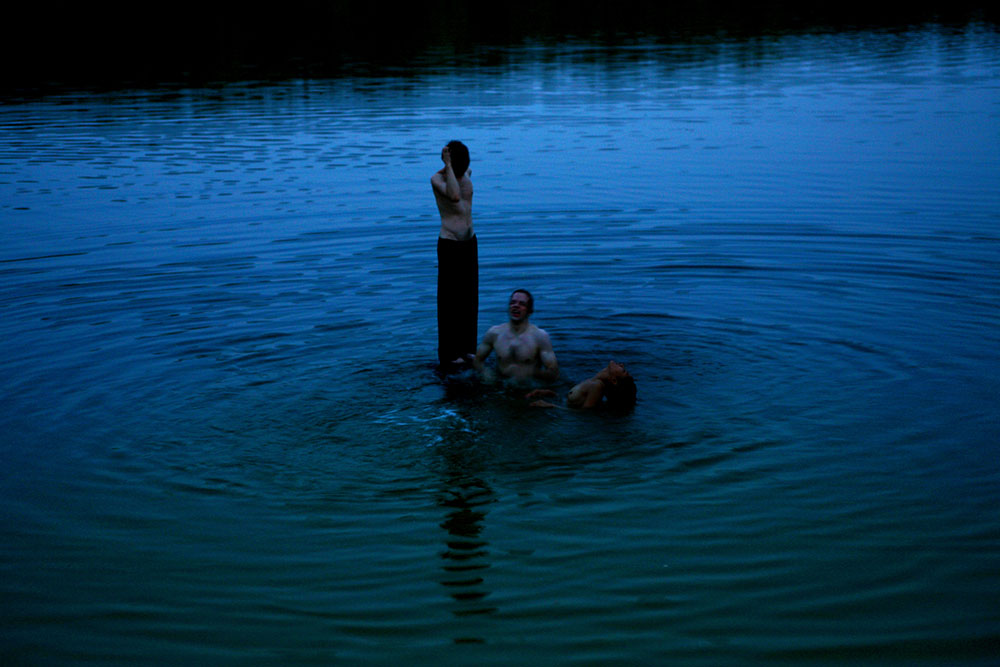 Dominique / ドミニク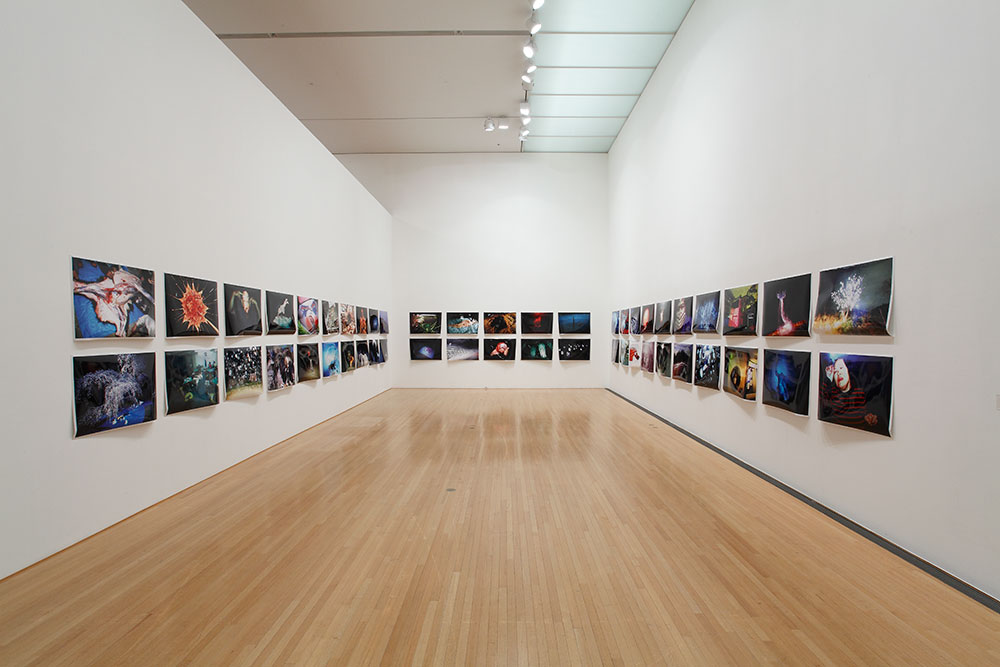 [Visible/Invisible] Toyota Municipal Museum of Art 2012
「みえるもの / みえないもの」豊田市美術館 2012年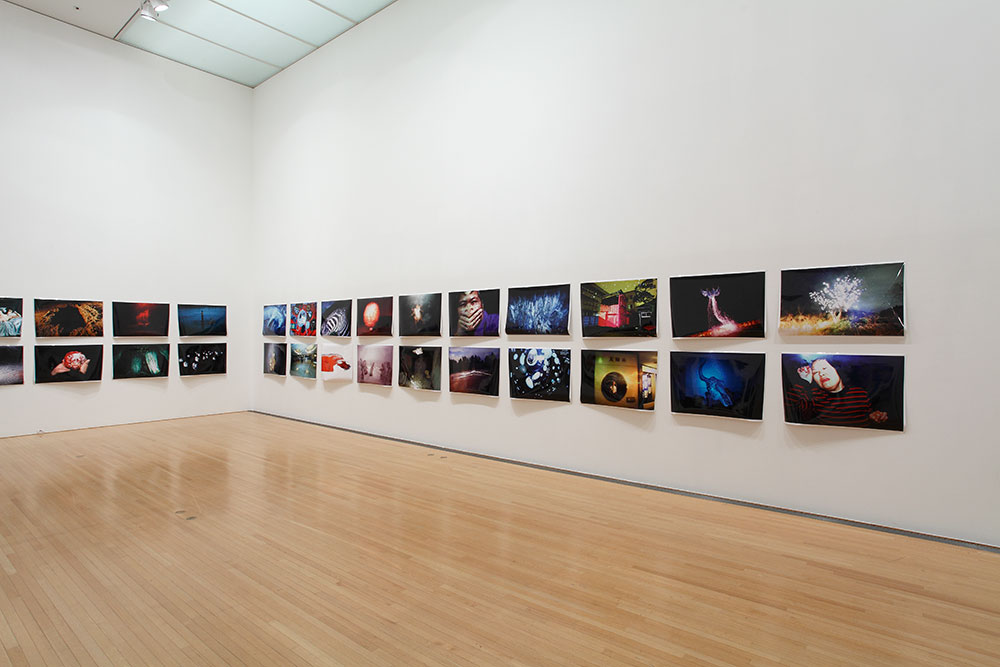 [Visible/Invisible] Toyota Municipal Museum of Art 2012
「みえるもの / みえないもの」豊田市美術館 2012年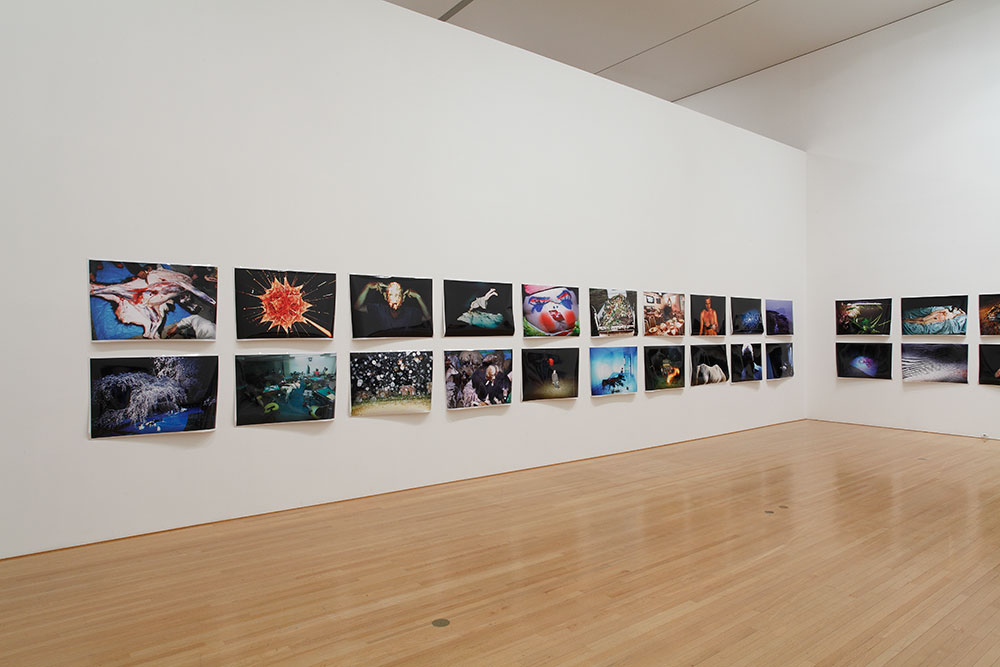 [Visible/Invisible] Toyota Municipal Museum of Art 2012
「みえるもの / みえないもの」豊田市美術館 2012年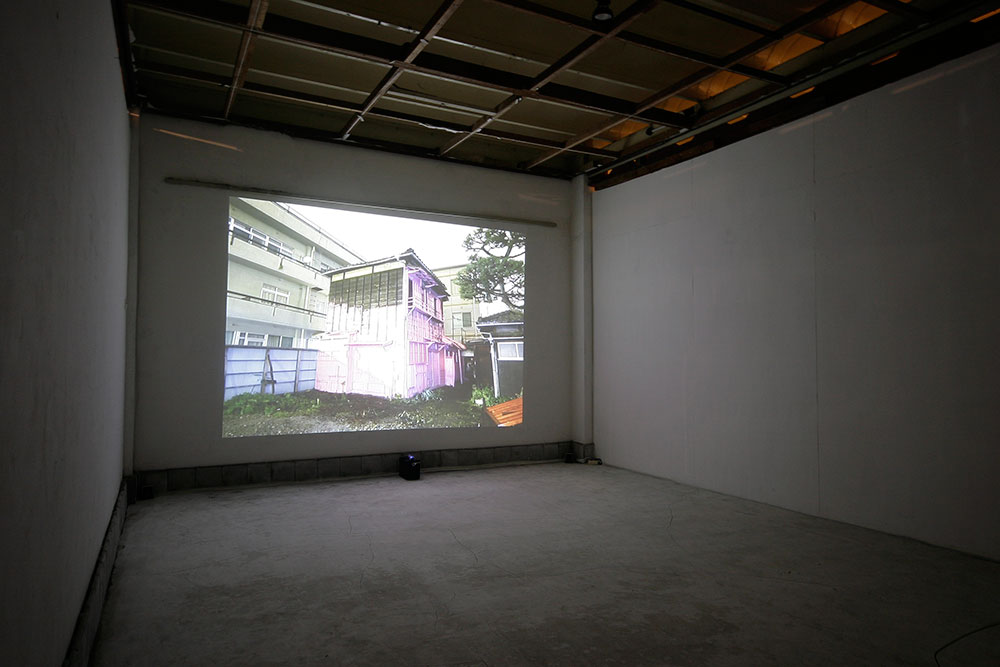 JOGJA NATIONAL MUSEUM
photo: Heru & Dolly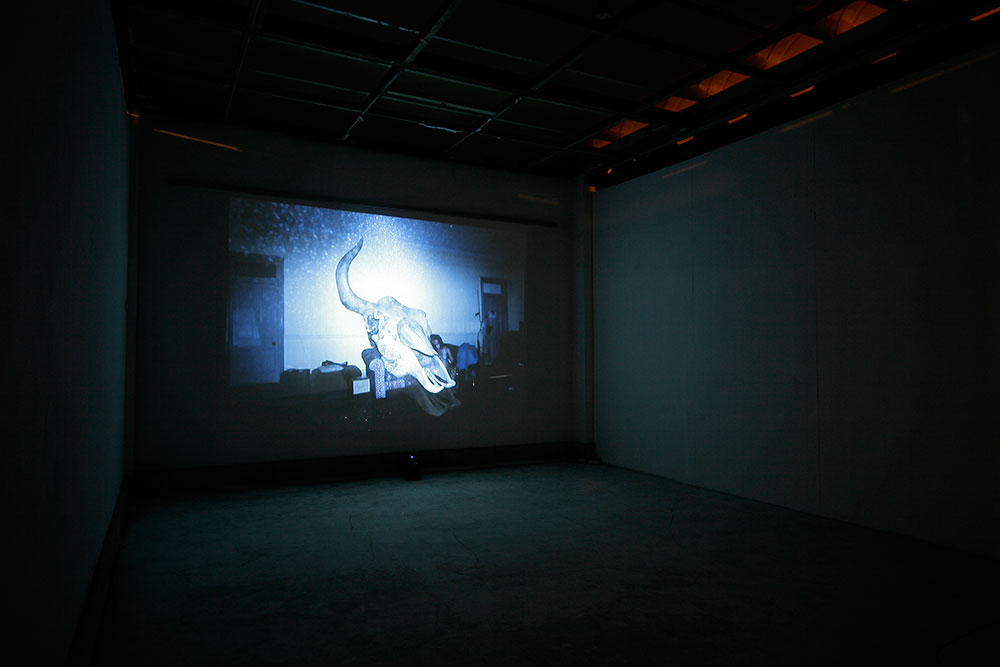 JOGJA NATIONAL MUSEUM
photo: Heru & Dolly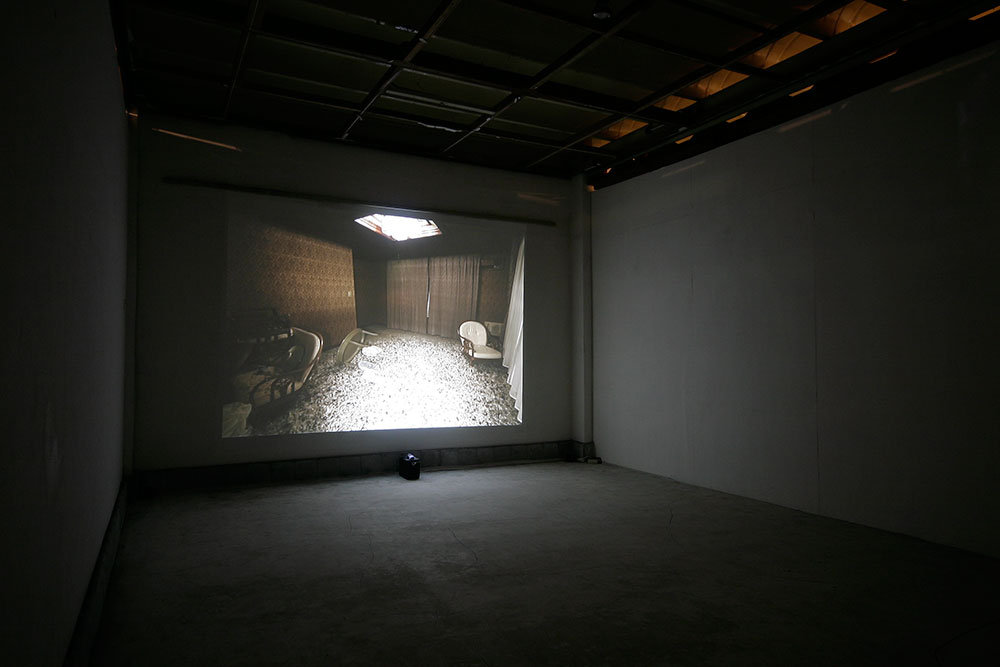 JOGJA NATIONAL MUSEUM
photo: Heru & Dolly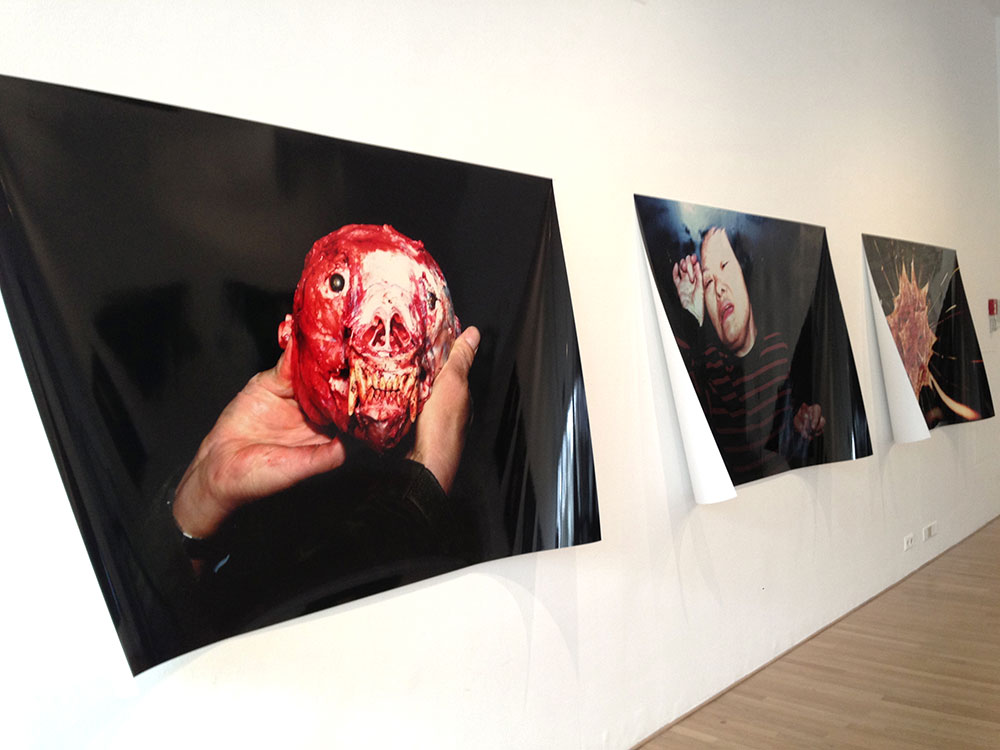 [CANARY] Foam Museum, Amsterdam, Netherlands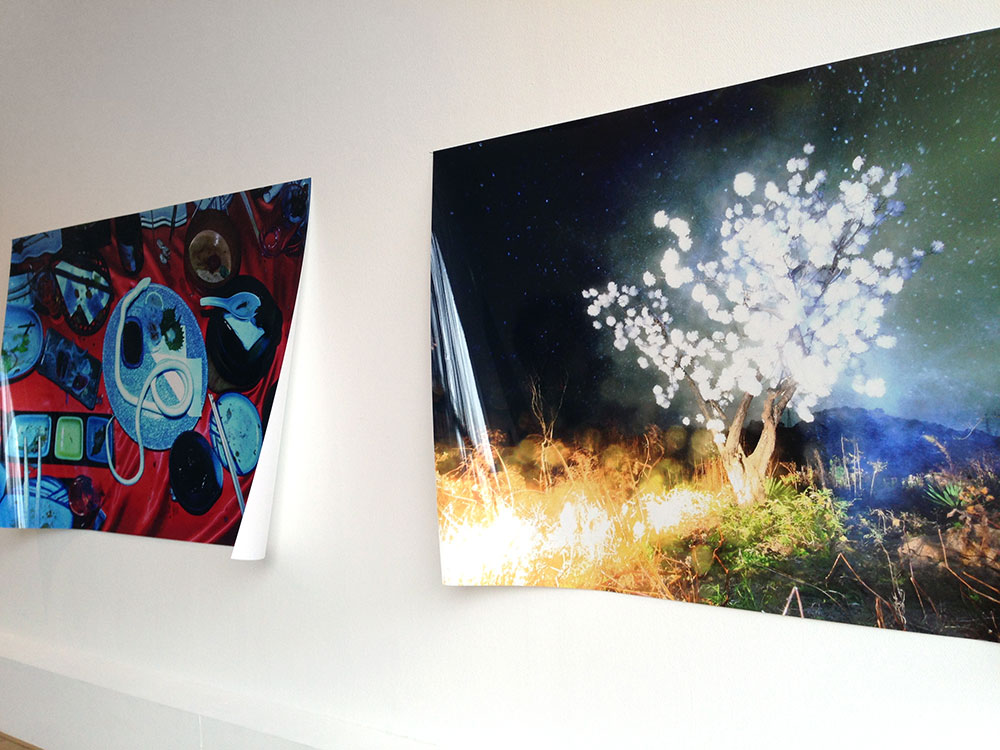 [CANARY] Foam Museum, Amsterdam, Netherlands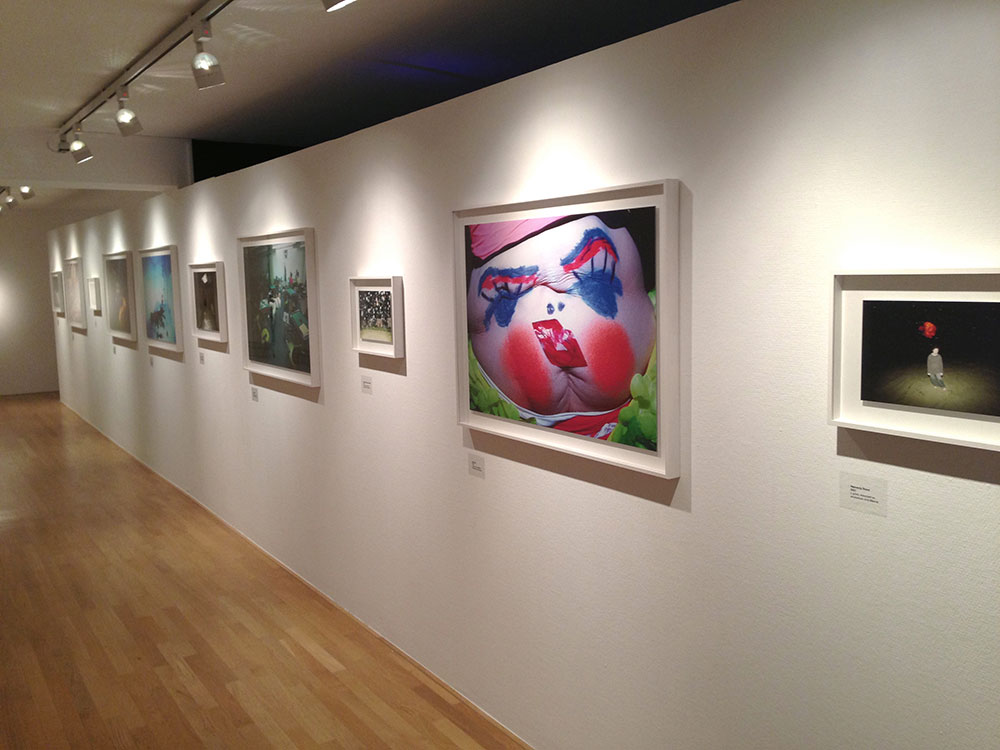 [CANARY] Foam Museum, Amsterdam, Netherlands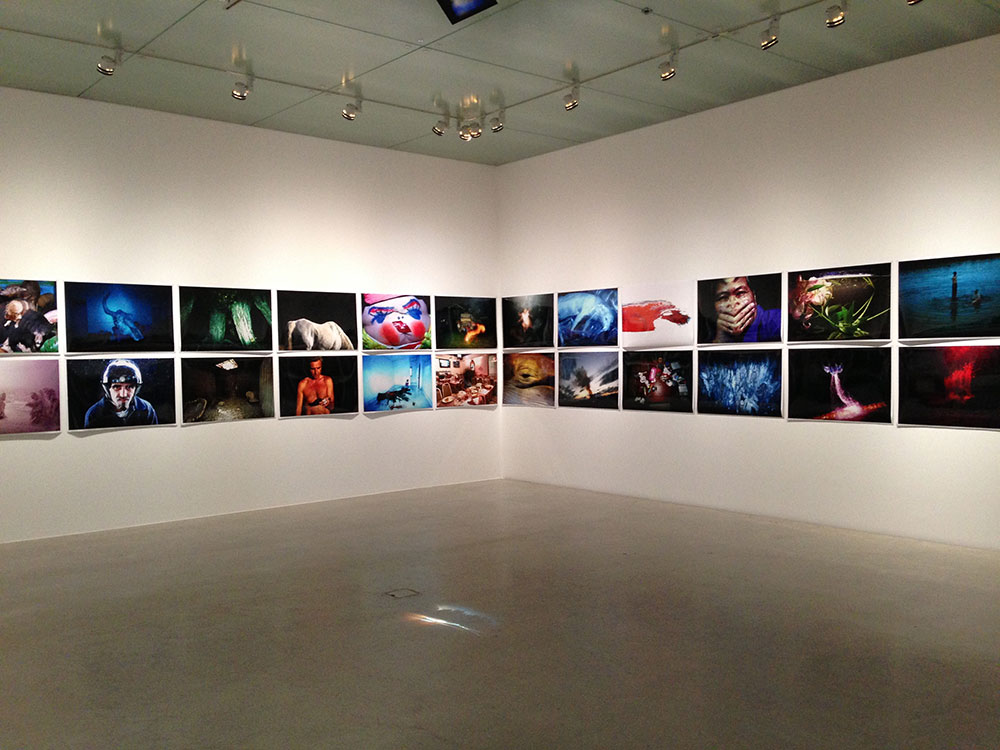 [Visceral Sensation - Voice So Far, So Near] 21st Century of Contemporary Art, Kanazawa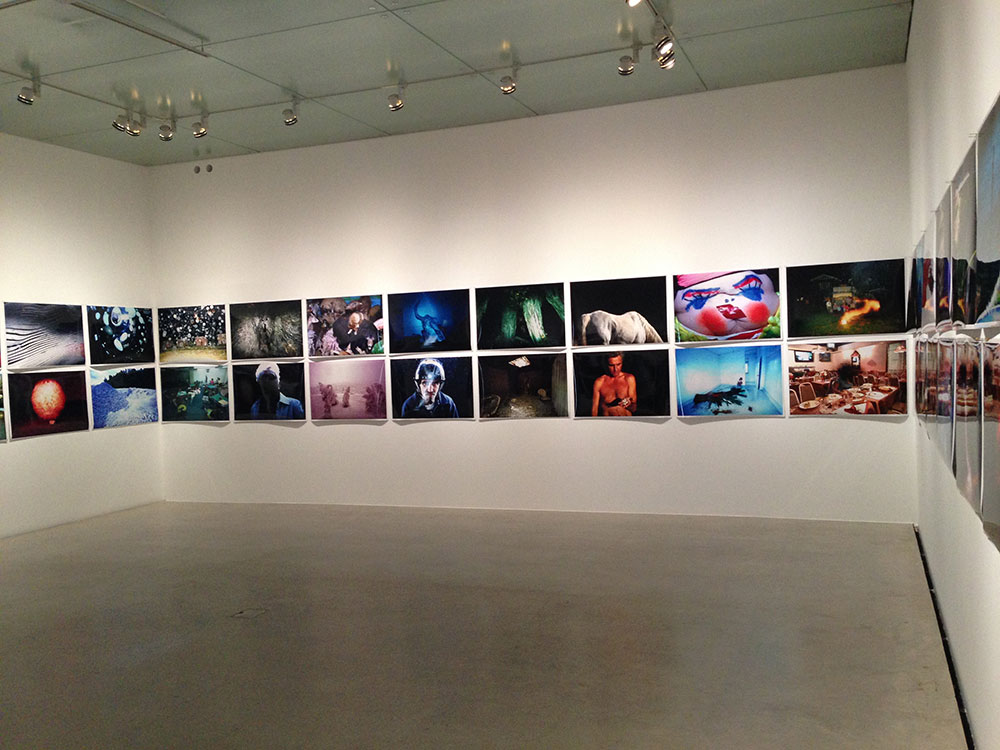 [Visceral Sensation - Voice So Far, So Near] 21st Century of Contemporary Art, Kanazawa